Janat Original Eiffel Tower travelled for the first time in the world
For the first time in the world an official ceremony is being hold under the patronage of the French Embassy in the Philippines for the exhibition of the Original Eiffel Tower staircase which took place from September 7th 2017 until January 15th 2018 in Manila before travelling to Tokyo, Japan. By transporting this unique historical piece, the Parisian tea house Janat Paris and the oldest business house in the Philippines Ayala Group are reminding the vision of making an extraordinary impossible mission possible in each one's life.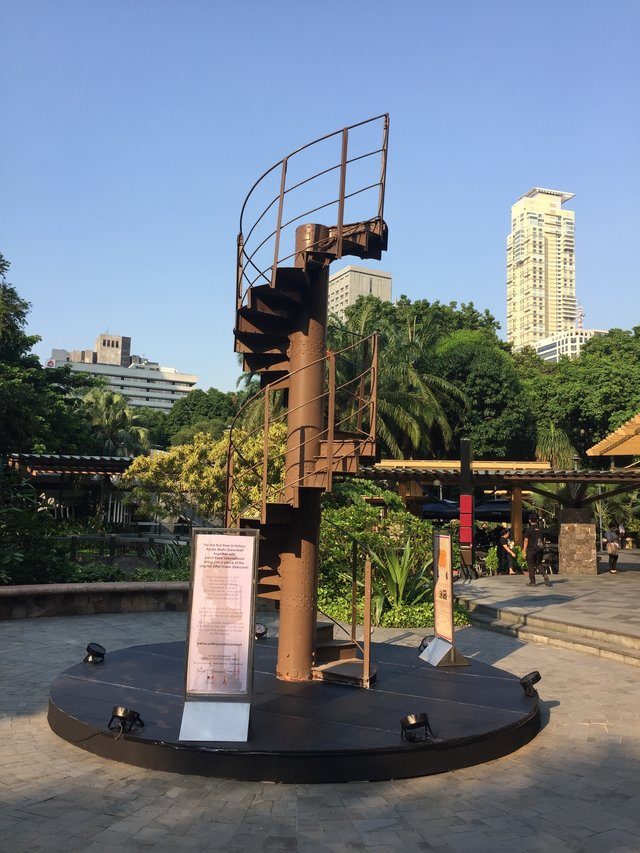 "It is a great honour to share a piece of the French history and innovation with our Filipino friends this year on the 70th anniversary of the establishment of the diplomatic relations between France and the Philippines."  declared the French Ambassador in Manila.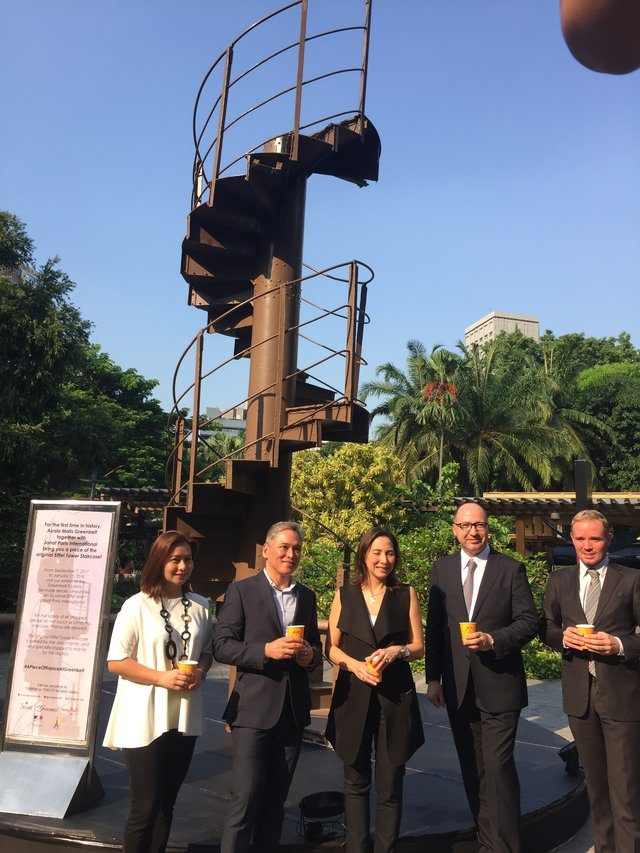 By Reminding of the important and strong symbol of the Eiffel Tower all over the world, Mr. Dores from the family founder and the President of Janat Paris expresses his admiration for this historical achievement: "In 1889, more than 2 million people discovered a 300 meters lighted tower in the middle of the darkness, their mind was expanded and enlightened". This monument was the most innovative feat of design and engineering. Today, the Eiffel Tower stands in Manila to communicate the values of France and capture the imagination of the people in the Philippines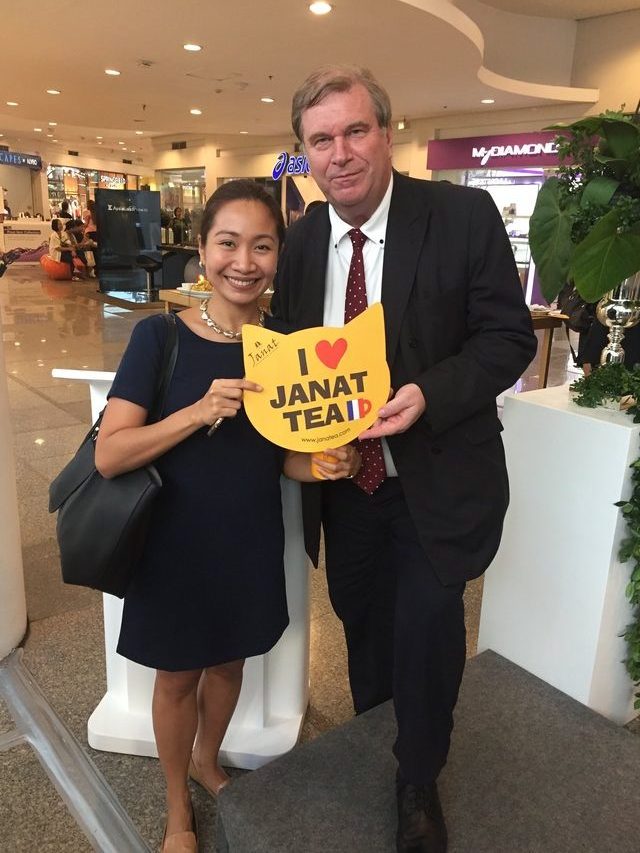 Anne of business France and French Consul,Great supporters of JANAT
This project is a great reminder of the visionary and future inspiration for people of both countries and the entrepreneurship of both companies. Janat Paris wants also to share humanity and has a strong commitment to women empowerment. As 90% of the workers in the tea plantations are women, the Parisian tea house Janat Paris collaborates with the Foundation Femmes du Monde to empower women working in Janat plantations and wishes to share this spirit globally.