TEA FOR TWO CARAVAN AT FOODEX TOKYO 2017
For the second time, the 'Tea for Two' Caravan participation to Foodex Tokyo from March 7 th to March 10 th 2017. At the largest food exhibition in Japan, more than 5,000 cup of tea were served to the visitors to support the humanity project brought by the yellow caravan.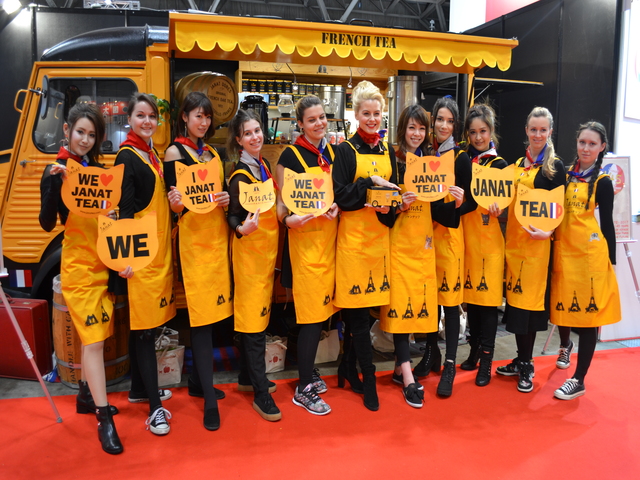 WE LOVE JANAT
Especially for this occasion, 20 Janat lovers aka "Janatists" came from France and Japan to animate the caravan for visitors to enjoy a unique experience.
The Janat Ambassador orchestrated the party with a special song "Happy Birthday Janat" celebrating the 145 years anniversary of Janat Paris.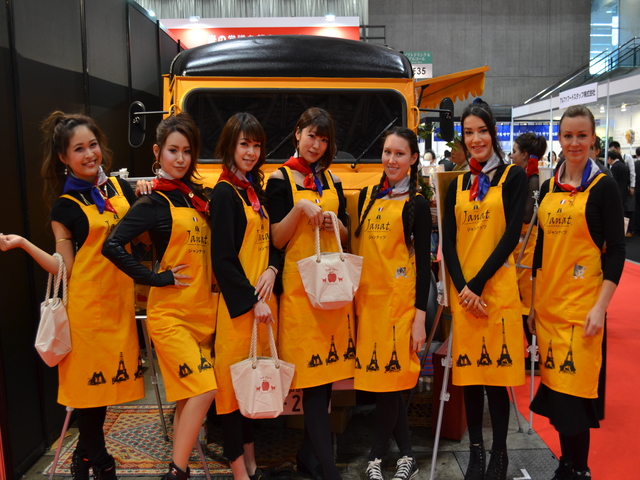 POMME D'AMOUR – APPLE TEA FROM FRANCE
Ranking number one in France, Janat Paris tea presented for the first time in Japan the new tea 'Pomme d'Amour' made with handpicked French apples from Normandy and black tea high quality tea leaves from our plantations in Sri-Lanka.  
The tea box was  designed in collaboration with the artist painter Aude de Saint Exupery. Janat Paris crafted this memorial item for the foundation Femmes du Monde and  Aude de Saint Exupery is now an active supporter of the tea for two project.
"For the inspiration of  my designs, the vibrant colors of my paintings reminds me of the heat of these regions . Through my painting and thanks to Janat Paris, I want to invite everyone on an emotional journey" said Aude De Saint Exupery during the launching event in Paris.